Cody Llewellyn
Keller,Texas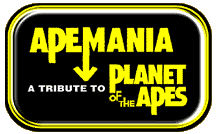 HAULT, HUMAN!
I am Cody,
Head of Security in Ape City, a region that used to be known as Keller, Texas, USA.
The silver type displayed on this page is me at cadet graduation (age 15) in my dress uniform at the Academy
Compound in APE CITY!

You human's best watch yourselves when you're on my beat! I may just have to write you a citation for trespassing in a forbidden zone!