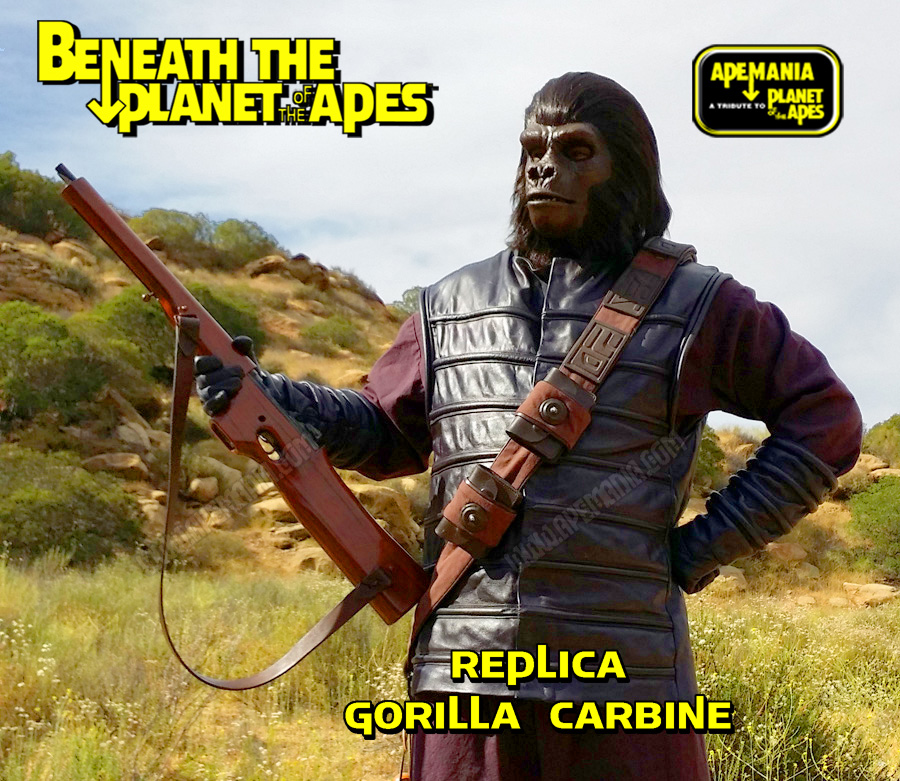 THE MODEL DISPLAYED HERE HAS BEEN FITTED with a real US M1 Carbine.
It has the HIGH GLOSS FINISH.
SATIN FINISH IS ALSO AVAILABLE.
Numbered production run on these replica stocks will be 100 sets.
Numbers 1 through 5 are already taken.
click on thumbnails to see full size
replica of the 1970 Beneath the Planet of the Apes Gorilla Rifle stock
fitted for a real US M1 Carbine




US M1 Carbine and RUGER 10/22 stocks are constructed of
• fiberglass • carbon fiber, and • expoxy composits.